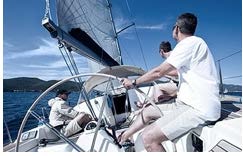 International network of experts
Analytical rigor and excellence
Delivering results, not paper
We combine outstanding competence inour target markets and sectors with ab-solute commitment to deliver great solu-tions for our clients!
Advantum is a European-based financial advisory firm that focuses on M&A (mergers &acquisitions), capital raising as well as restructuring/refinancing transactions. Our geo-graphical focus lies on the German-speaking region plus certain Northern and EasternEuropean countries. Furthermore we work extensively with investors from China and Indiawho are looking for acquisition opportunities in Europe.
---
About Advantum
"Results are our objective – not paper"
For almost twenty years this has been our guiding principle when working on challengingtasks. What had started in 1992 selling a defaulted Danish insurance company – at thattime for
Morgan Stanley ↗ – led to far more than 50 successful transactions over theyears. Be it growth, restructuring or simply exit for the maximum price – we deliver thegoods!

Frankly speaking, what really counts at the end is trust – and not simply a list of dealreferences, as long as it may be.

And you can't buy trust, you have to earn it. We always managed – in particular incomplex, challenging situations – to achieve solutions acceptable to all stakeholders, thuspushing the deal through for the clients who put their trust in us.

This is aptly evidenced by the large number of repeat clients for our franchise.
The teams under my overall stewardship look forward to delivering results for you!

Felix T.M. Schauerte
Founder & Managing Director
---
Contact
Germany

Advantum Exchange Vermittlung & Invest GmbH
c/o Benchmark Exchange Center
Kurfürstendamm 193B, 10707 Berlin
Germany

Tel: +49 30.4979999.60
Estonia

Advantum Corporate Finance OÜ
Kohtu 10
10130 Tallinn
Estonia

Tel: +372 6424.020